Rebooting your Virtual Machine is as simple as clicking a button. There are two ways you can do that:
Via your Account Portal

Log in to your Account Portal
Click on "Services" and then select "My Services" from the drop-down menu.

Select the subscription you wish to manage by simply clicking on its name.

Select the "Restart" button to reboot your Virtual Machine.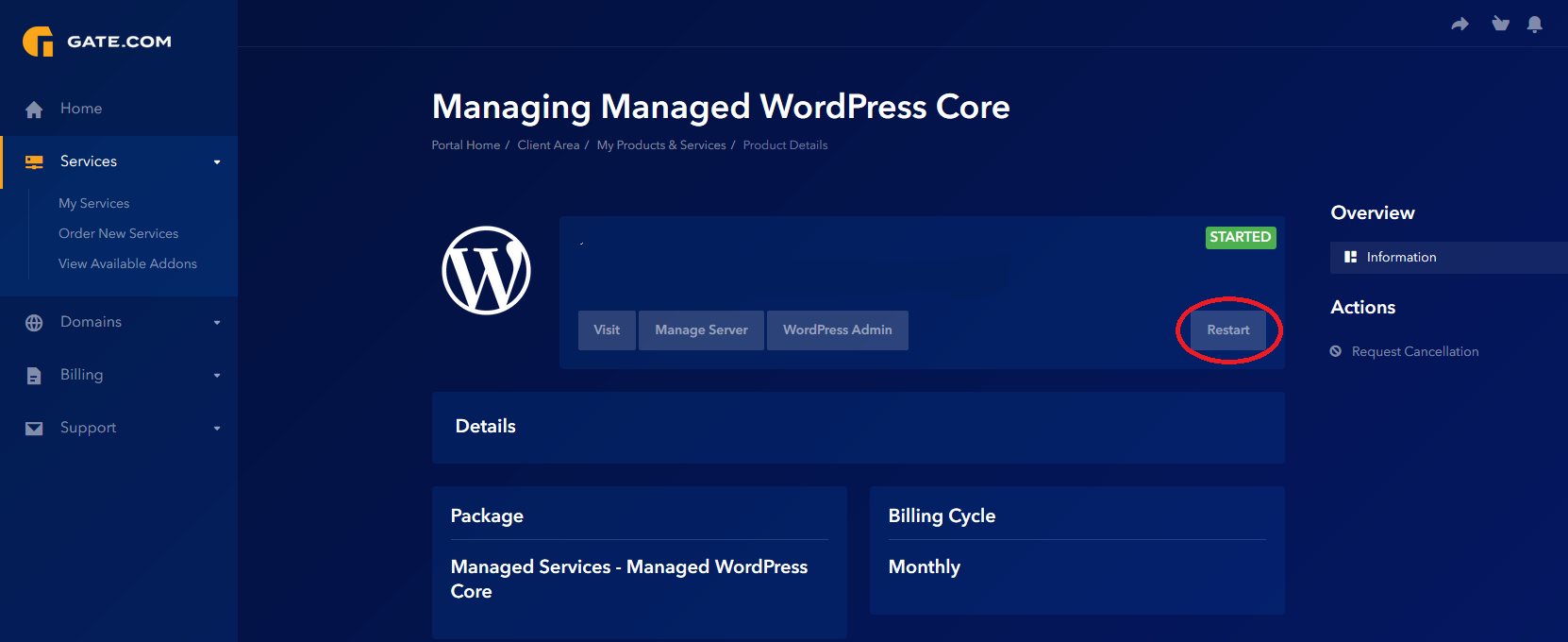 2. Via your Gate.com Server Manager
Log in to your Account Portal
Click on "Services" and then select "My Services" from the drop-down menu.

Select the subscription you wish to manage by simply clicking on its name.

Select the "Manage Server" button go sign into your Gate.com Server Manager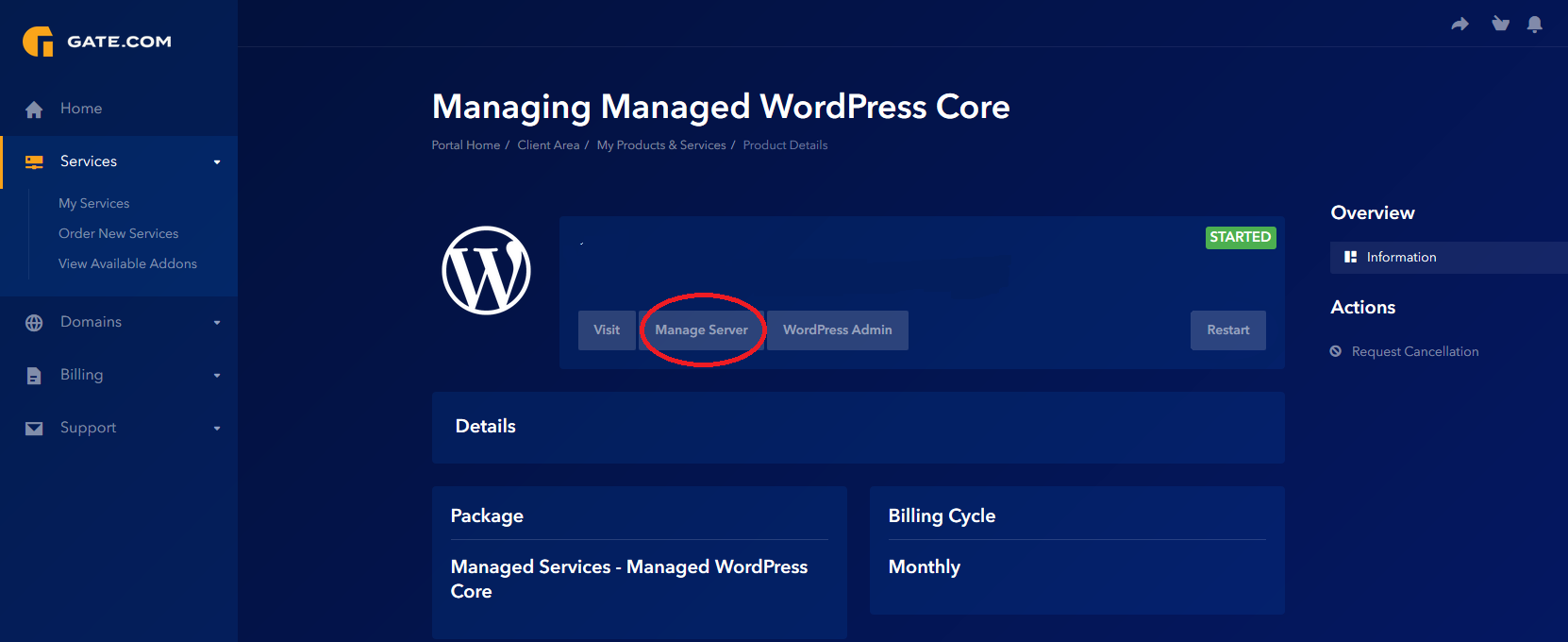 Once inside your Gate.com Server Manager, navigate to the "Tools & Settings" section and select "Restart Server" as shown below: