SEO Toolkit allows you to easily manage your search engine presence. Improve your search engine rankings by testing, analyzing and monitoring, not just your website, but also your competitors


Features:
SEO Advisor – Provides actionable insights on your site's performance and hands it to you in one comprehensive task list.
Site Audit - Run the Site Audit to scan your site and validate each URL. You'll get an Optimization Score based on best-known SEO rules and practices.
Rank Tracker - Use this tool to keep an eye on your domains and their current positions in popular search engines. Know where you stand to overtake competitors.
Log File Analyzer - Inspect all bot activity and store it all in one place. In your access logs, you can track what bots have crawled on your site, when and how often.
Configuration & Management:
You can access your SEO toolkit through your Gate.com Server Manager. Should you require detailed instructions on how to log in, you may visit the "How Do I Access My Gate.com Server Manager" article. Once you're in, navigate to the SEO Toolkit section on the left sidebar.
You will be greeted by the following screen: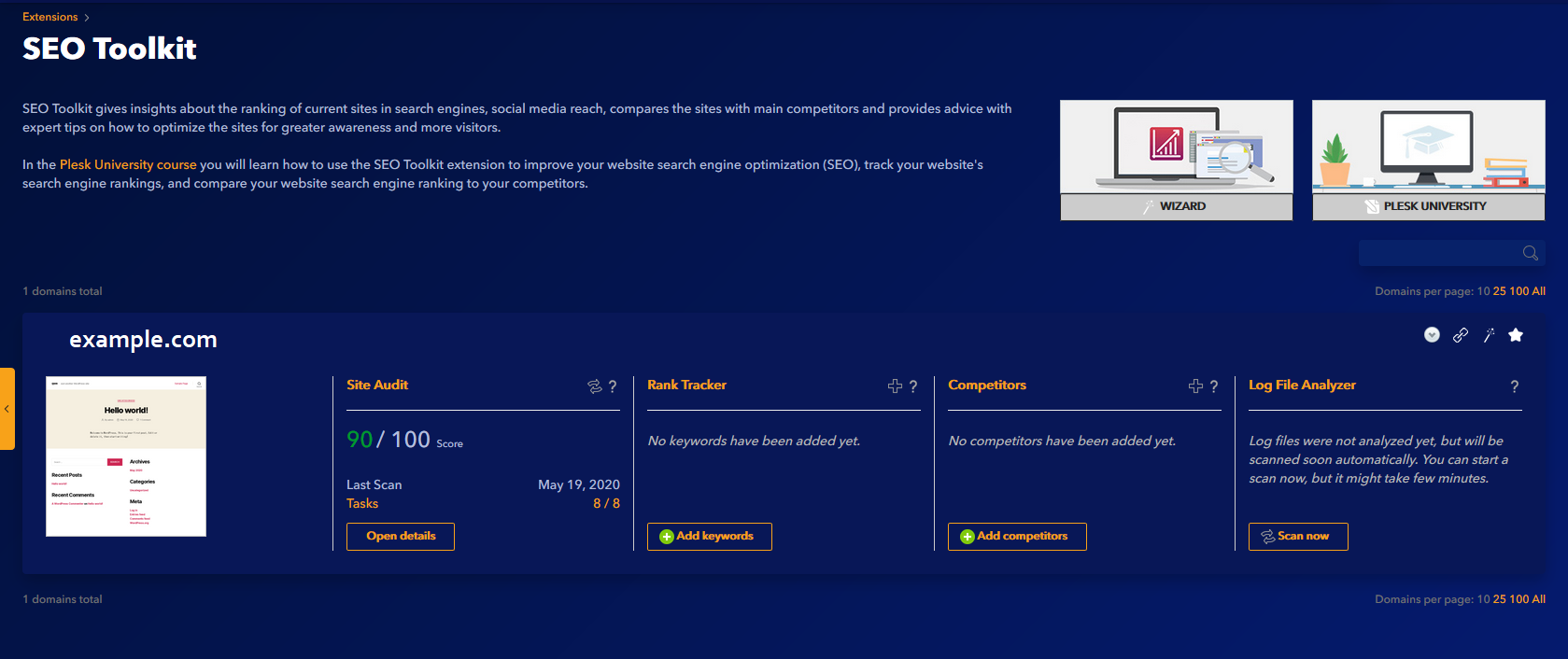 Site Audit - by going to Open Details of this section, you may perform a scan of your website's current SEO state (one is performed automatically upon creating your account). Based on the results from this scan, the tool will suggest improvements in the form of actionable items. 
Rank Tracker - from here you can add up to 35 keywords related to your website and choose a specific search engine, relevant to you and your location. You can also add the domains of competitors and have the tool analyze how you fare against them.
Competitors - this section serves the same purpose as the Rank Tracker one.

Log File Analyzer - you may run a manual log file scan from this section. Upon completion you will be brought to the Site Audit section.